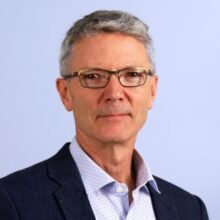 Bill Mensching
Creative Director
+1 646 493 1455
Bill Mensching is an international expert in the design, production and installation of murals that grace large public spaces, houses of worship, building façades, and distinctive interiors. Trained as a mural painter and set designer, he understands how to translate artistic concepts to the scale and proportions of their architectural settings. Since 1987, Bill has led EverGreene's talented staff of designers and fine artists in the creation of layouts, color schemes, maquettes, and samples, including many murals involving complex configurations to accommodate compound dome curvatures and other architectural requirements.
Bill is an accomplished landscape painter who works primarily en plein air. His paintings have been exhibited at the Heckscher Museum, the Nassau County Museum of Art, The Delaware Art Museum, Old Westbury Gardens, the Firehouse Gallery, Katrina Rich Perlow Gallery NYC, the Salmagundi Club, the Sky Art Gallery NYC, Long Island Art Museum, and the Grenning Gallery in Sag Harbor, NY. Bill showed his latest collection of oil paintings titled "New York Harbor Scenes" at The Waterfront Museum in Red Hook, NY in the fall of 2017.
Bill earned a B.F.A. from the School of Visual Arts in New York City, and studied at the Skowehegan School of Painting & Sculpture in Maine.
Projects.