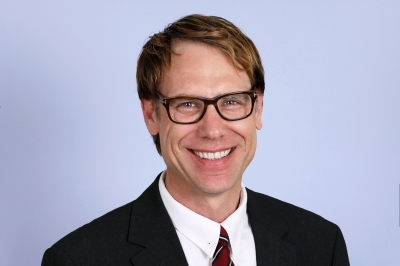 Max Newroth
Project Manager
Northeast
+1 646 493 1202
Max Newroth joined EverGreene as a Project Manager, bringing more than two decades of experience in the design fabrication and installation of complex ornamental GFRG (Glass Fiber Reinforced Gypsum) elements. He has managed the installation of monumental interior and exterior elements and supervised fabrication and installation of commercial artwork, convention displays, casino signage, lighting and environmental design elements for hospitality venues.
As a Project Manager, Max manages subcontractors and coordinates with other trades, monitors jobsite safety standards, interfaces between general contractors, architects, trade supervisors and ensures quality control fit and finish. He has worked on a variety of projects, which include the Latter Day Saints in Philadelphia, Cartier Mansion & Residence in NYC, the Russian Lounge at the Kennedy Center, Washington, DC and St. Joseph's Co-Cathedral, Brooklyn, NY.
Max earned an MFA from Western Michigan University, Kalamazoo and a BFA from Nova Scotia College of Art and Design, Halifax.