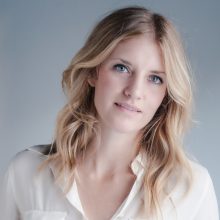 Katey Corda
MA, AIC- PA
Senior Conservator – Conservation Manager
(202) 765-1676
Katey is a Senior Conservator with EverGreene, based out of the Washington DC office. She has over ten years of professional experience in art conservation and is an AIC Professional Associate. After completing her MA Degree in the Conservation of Wall Painting at the Courtauld Institute of Art in London, she pursued a practical and international career focusing on the preservation of murals and decorated architectural surfaces.
Katey oversees projects from both a management and conservation perspective. Her work is multifaceted and includes the research, assessment, and documentation of sites and artifacts, as well as the development and implementation of conservation treatments. Katey has a strong background in practical treatment projects but additionally has extensive experience leading high-profile, large-scale projects that have often included a training and supervision component for students and recent graduates. She acts regularly as a consultant for large institutions including the Houses of Parliament in London, UK.
In addition to having Professional Associate status with the American Institute for Conservation (AIC), Katey is an active member of other professional organizations including The Institute of Conservation (ICON) in the UK and the Washington Conservation Guild (WCG). She sits on the Board of Advisors for the Center for Painted Wall Preservation and has been recognized for her work in research as an inaugural recipient of the William M. Dietel Prize for Research in the conservation of wall painting (2016).
Projects.