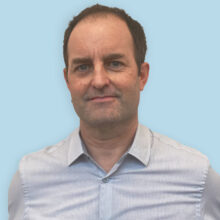 Alan Carroll
Creative Director
+1 646 493 1455
Alan Carroll joined EverGreene in 2022.  He brings decades of experience as a decorative painter, mural artist, and wallpaper designer specializing in high-end projects in the U.S. and abroad. As Creative Director, he  is responsible for working with clients to interpret and understand project requirements and help execute their vision. Working with the Design Team, Studio Artists, and Craftspeople, Alan facilitates creative work to completed within time, scope and budget and in accordance with stakeholders' expectations.
Originally from Ireland, Alan moved to New York City in 1996 to pursue a career in the decorative arts, ultimately starting his own company, Alan Carroll Studio; a high-end provider of murals, decorative finishes, and surface treatments. He has worked with many of Architectural Digest's top 100 architects and designers, has been featured in a long list of prestigious architectural publications, and has an impressive roster of celebrity clientele.  He recently co-developed two companies specializing in digitally imaged products for the Interior Design trade and also teaches decorative arts.
Alan received his Bachelor of Arts in Visual Communication from National College of Art and Design in Dublin, Ireland.
Explore our Design and Decorative Finishes  portfolios to learn more.
Projects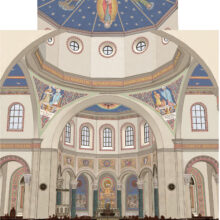 Immaculata Church