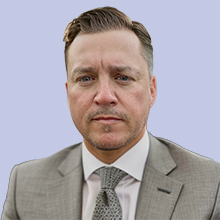 Matthew Martin
MSc
Vice President
(646) 493-1464
Matt joined EverGreene in 2008 as a cost estimator. During his EverGreene tenure, he has served as the Director of Project Management, overseeing field operations and logistics, and most recently in the role of Director of Preconstruction, working together with the Business Developers, Project Managers, and Marketing to provide essential cost information, budgets, and bid details on EverGreene projects.
He has been a cost estimator in the construction industry for over a decade and is a valuable resource for estimating, bid preparation, and cost analysis. This includes precise cost-schedule planning and coordination to ensure that a project can be completed on time and within the budget.
Matt received his BA in Geography with an emphasis on Urban Planning and Geographical Information Systems from California State University in San Bernardino, CA. He earned his MSc in Construction Management from the College of Engineering at Drexel University in Philadelphia, PA.
Pages.
Projects.