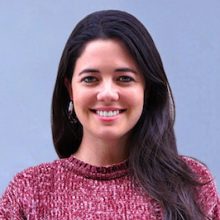 Ann Lowry Brown
Associate Business Developer
Northeast
+1 646 493 1658
Ann Lowry joined EverGreene in 2017 after beginning her career in the general contracting world in Tampa, Florida. Working as a Business Development Coordinator, she devoted her first few years to supporting the Business Development Executives on a wide range of projects in order to understand EverGreene's technical capabilities and how to set projects up for success before they even begin in the field.
She was promoted in 2021 to Associate Business Developer, transitioning her role to taking the lead on projects including Queens Plaza, the Museum of Early Trades and Crafts, 15 Hudson Yards, and the recent work at United Palace Theatre.
Ann Lowry received her BA in Religion from Wake Forest University.