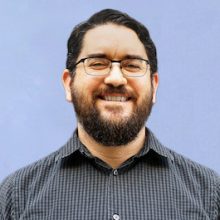 Benjamin Roberts
MSHP
Project Manager
Northeast
646-493-1403
Benjamin Roberts joined EverGreene as a Project Manager in January 2019. Ben brings a variety of expertise to the EverGreene team including decorative painting, restoration, conservation, and project management experience. He previously worked for one of EverGreene's most recognized clients, and one of the country's most historic buildings, the U.S. Capitol Building for over seven years where he began as a decorative painter and moved up into serving as the Historic Preservation Specialist for the Architect of the Capitol (AOC) Superintendent's staff. He worked in coordination with the AOC Curator and AOC Historic Preservation Officer, managing multiple jobs and providing expert advice on current and future construction, maintenance and repair, and guidance on the stewardship of historically significant building materials, building spaces, and heritage assets therein.
Ben's training and experience brings an understanding and skill set capable of handling EverGreene's most complicated government jobs, as well as working in occupied building conditions. In his role as Project Manager focused on the Northeast region, Ben is currently working on Neil Simon Theatre, Queens Plaza Park Residential Tower, and the New Amsterdam Theatre.
Ben studied at the University of Texas in Austin, earning both a BA in Art and BFA in Studio Art, and later at The School of the Art Institute of Chicago where he earned an MS in Historic Preservation.