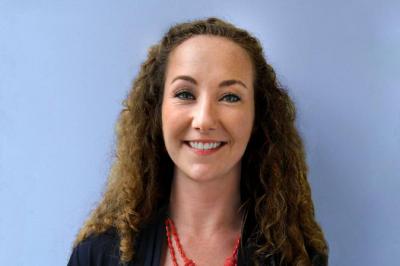 Caitlin Smith, AIC - PA
Conservation Manager, Senior Conservator
+1 301 356 3669
Caitlin is a Senior Conservator / Manager with nearly a decade of experience in the fields of historic preservation and conservation. She works closely with the Principal Conservators in all aspects of conservation work, including research, condition assessments, conservation treatments, and construction management.
Prior to joining Conservation Solutions, Caitlin worked as an Architectural and Sculptural Conservator at Kreilick Conservation, LLC, where she was responsible for the implementation and completion of conservation and restoration projects.
Caitlin began her studies as an intern with the Architectural Conservation Laboratory at the University of Pennsylvania. She went on to work with the Fairmount Park Historic Preservation Trust, the Historic Preservation and Museum Studies Internship Program in Jekyll Island, GA, Kenmore Mansion in Fredericksburg, VA, and the US/ICOMOS International Exchange Program in Ename, Belgium. She attended the University of Mary Washington where she earned her BA in both Historic Preservation and Political Science. Additionally, she received her Master's from University of Pennsylvania in Historic Preservation.
She is the Immediate Past President and current board member of the Association for Preservation Technology (APT) DC Chapter and member of APT International. Caitlin is also a Professional Associate of the American Institute for Conservation of Historic & Artistic Works (AIC.)