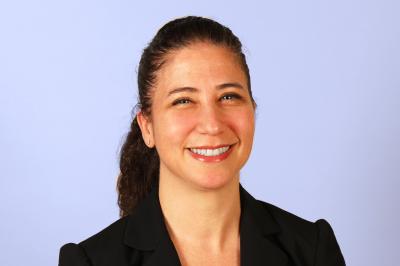 Sarah Kloze, MSHP
Senior Project Manager
+1 646 493 1236
Sarah Kloze joined EverGreene as a Project Manager in 2013, bringing nearly two decades of experience in preservation and construction to our team. Prior to EverGreene, Sarah spent eleven years at Columbia University Facilities as the Director of Exteriors and Historic Preservation, leading the design and execution of restoration projects for the University's 250 buildings. The challenge of managing 100+ projects per year allowed her to develop strong organization, communication, and management skills, making her an invaluable asset to our Project Management Team. Early in her career, Sarah worked as an architectural conservator and a decorative painter, gaining experience investigating and replicating historic finishes, as well as completing interior and exterior condition assessments, testing, and creating mockups for various types of masonry restoration work.
Since Sarah joined EverGreene, she has managed many of our most prestigious projects including The New York Public Library's Rose Reading Room, Bergdorf Goodman, The Rainbow Room and is currently managing the Enoch Pratt Library in Baltimore, Maryland.
Sarah earned a BS in Studio Art from New York University and an MS in Historic Preservation from Columbia University.
Awards
Bergdorf Goodman

2017 Annual Design Awards

American Institute of Architects (AIA), New York State

Bergdorf Goodman

2017 Department Within a Store–Design Award

Shop!

Bergdorf Goodman

2017 High Fashion Retail

NYCxDesign

Rainbow Room & SixtyFive

2017 Honor Award–Interior Architecture

American Institute of Architects (AIA)

Balboa Theatre

2008 Restoration Award

Contract Interiors

Rainbow Room & SixtyFive

2015 Best of the Year Award

Interior Design Magazine

Rainbow Room & SixtyFive

2015 Best Restaurant Fine Dining

Gold Key Award