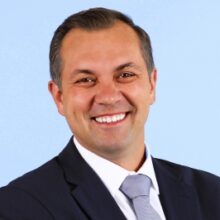 Eric Schlomann
Senior Project Manager
(708) 247-1805
Eric Schlomann joined EverGreene in 2017 as a Project Manager based out of our Chicago office. He was promoted to Senior Project Manager in 2019.
Eric has over 20 years experience of successfully managing residential, commercial, healthcare, and educational facility construction projects. He also has a trade-based background, having worked as a professional carpenter. Eric's experience as a Project Manager, deep knowledge of the carpentry trade, and his relaxed, but professional approach, are a great fit for EverGreene's clientele. Prior to joining EverGreene, Eric was the General Manager, Projects & Facilities for the renowned Lake Point Tower in Chicago.
Eric received his Bachelor of Business Administration from Robert Morris University in Chicago, IL.
Pages.
Projects.