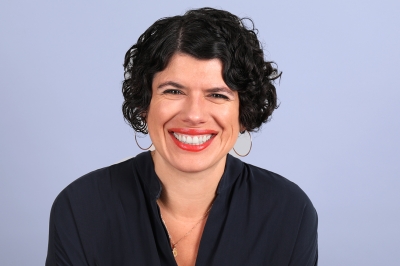 Emily Sottile
Director of the Sacred Space Studio & Business Development Executive
+1 646 493 1325
Emily Sottile joined EverGreene in 2007 and now serves as Director of the Sacred Space Studio/Business Development Executive. She brings to EverGreene a passion for religious architecture, an understanding of pre-construction planning and design for sacred sites, and a desire to provide outstanding client service. Because every sacred site is unique, the preconstruction process begins with careful listening, culminating in a detailed scope of work and thorough implementation strategy. Emily works closely with clergy, architects, and committees to develop liturgical artistry programs that respect the liturgical function, specific architecture, practical considerations, and vision of each community.
Emily's love of the architectural arts began with a program of study on Medieval and Renaissance Art, Architecture, and Religion at Lincoln College, Oxford University. Drawing on her formal studies in art history and theology, including a study of European ecclesiastical precedent, and over a decade with EverGreene, Emily develops designs, budgets, schedules, and fundraising materials for our sacred clients. During implementation Emily supervises our skilled in-house designers, artists, conservators, and restoration specialists to ensure appropriate artistry programs that will last generations.
She holds a BA in History of Art from Rhodes College, an MA/MSc in History of Art from the University of Edinburgh and is currently pursuing a MA in Theology, St. Joseph's College. Emily is a member of the New York Landmarks Conservancy, Conference for Catholic Facility Management, Partners for Sacred Places, Professional Alliance Member, and is active with Pax Christi Brooklyn.