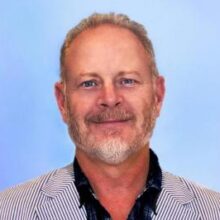 Joseph Sembrat
AIC–Fellow, MSHP, CAPC, CAHP
VP of ConservationPrincipal Conservator
WEST
+1 301 758 9685
Joseph Sembrat has been immersed in the conservation field for over three decades. He was a co-founder of one of the country's leading historic art, artifacts, and architecture preservation firms, Conservation Solutions, Inc., which was acquired in 2018 by EverGreene Architectural Arts.  In addition to his roles as VP of Conservation and Principal Conservator, Joe oversees the procurement and development of west coast projects and manages client relationships throughout the project life cycle.
Over his wide-ranging conservation career, Joe has completed significant projects that benefited from his broad understanding of materials. Select projects include: the treatment of artifacts salvaged from the R.M.S. Titanic wreck site; two Saturn V rockets; and the conservation of sculpture collections for the City of Dallas and the University of California. Joe guided EverGreene's restoration of LA Union Station, our decorative painting and finishes work at LA's Tower Theatre, and metal and wood refinishing at the Travis County Courthouse. He has been certified by the Laser Institute of America and was involved in laser ablation of both the U.S. Capitol and Jefferson Memorial in Washington D.C.
An accomplished author and presenter, Joe continuously conducts research, publishes papers and speaks on preservation topics with special focus on the latest industrial research and its applicability to conservation treatments. 
Joe holds a M.S. in Historic Preservation from Columbia School of Architecture, Planning and Preservation, and a B.A. in Art History from the University of Pennsylvania. He is a Fellow of the American Institute for Conservation (AIC), and holds active memberships in the Association of Preservation Technology (APT) Western Chapter, the Canadian Association of Heritage Professionals (CAHP);,and the Canadian Association of Professional Conservators (CAPC.)
Awards
LA Tower Theatre

2022

Preservation Project Award

Los Angeles Conservancy

LA Tower Theatre

2022

Preservation Design Award

California Preservation Foundation

LA Tower Theatre

2021

Adaptive Re-use/Renovation/Historic Preservation

American Institute of Architects (AIA) Los Angeles

Los Angeles Union Station - Entry Vestibule & Grand Waiting Room

2021

Preservation Design Award for Craftsmanship/Preservation Technology

California Preservation Foundation

Los Angeles Union Station - Ticketing Concourse

2021

Preservation Design Award for Craftsmanship/Preservation Technology

California Preservation Foundation

U.S. Capitol Stone and Metal Preservation, North Extension

2018

Award of Merit Government/Public Buildings

Engineering News Record

House of Representatives, Kansas State Capitol

1999

Preservation Award

Kansas Preservation Alliance

Historic Industrial Artifacts, Allied Textile Printing, Paterson, NJ

2010

Historic Preservation Awards/Outstanding Public Archaeology

Preservation New Jersey

Kansas State Capitol Senate Chamber, Topeka, KS

2014

Medallion Award for Excellence

Kansas Preservation Alliance

U.S. Capitol North Extension Stone and Metal Preservation, Washington, DC

2018

Best Project Award

ENR MidAtlantic
MORE AWARDS