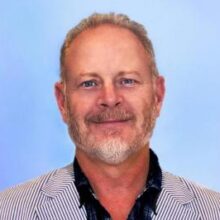 Joseph Sembrat
AIC–Fellow, MSHP, CAPC, CAHP
VP of ConservationPrincipal Conservator
WEST
(301) 758-9685
Joseph Sembrat has been immersed in the conservation field for over three decades. He co-founded one of the country's leading historic preservation firms, Conservation Solutions, Inc., which was acquired by EverGreene in 2018. 
Throughout his career, Joe has applied his exceptional materials conservation expertise. Certified by the Laser Institute of America, Joe was involved in laser ablation of the U.S. Capitol and the Jefferson Memorial in Washington D.C.
An accomplished author and presenter, Joe continuously conducts research and speaks on preservation topics with special focus on the latest industrial research and its applicability to conservation treatments. 
Joe holds a M.S. in Historic Preservation from Columbia School of Architecture, Planning and Preservation, and a B.A. in Art History from the University of Pennsylvania. He is a Fellow of the American Institute for Conservation (AIC), and holds active memberships in the Association of Preservation Technology (APT) Western Chapter, the Canadian Association of Heritage Professionals (CAHP), and the Canadian Association of Professional Conservators (CAPC.)
Pages.
Projects.