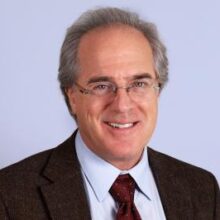 Jeff Greene
FAPT, AIC-PA
Executive Chairman & Founder
(212) 244-2800
Jeff Greene is an artist, innovator, and the Executive Chairman and Founder of EverGreene Architectural Arts. His interests in history, public art and mankind's use of ornament fueled his creation of a company devoted to the preservation of architectural legacy in communities throughout the nation. Under Jeff's guidance, EverGreene has grown from the small painting studio it was in 1978, to one of the leading specialty contractors in the United States.
Jeff earned his BFA at the Art Institute of Chicago and received a Fresco Scholarship to the Skowhegan School of Painting & Sculpture. Formally educated as an artist and muralist, he has continued studying with aging masters across the globe. Today he is recognized as one of the country's foremost experts in both traditional and innovative mural, ornamental plaster, and decorative finishes techniques. He has spearheaded EverGreene's large-scale conservation, restoration, and new design work on national treasures such as the Chrysler Building, Radio City Music Hall, the Library of Congress, the U.S. Capitol Building, Grace Church, and King's Theatre.
A Professional Associate of the American Institute for the Conservation of Historic and Artistic Works (AIC), Jeff has served in leadership positions on art and preservation boards. He was President of the National Society of Mural Painters, a Board Member of the League of Historic American Theaters, and the Theatre Historical Society of America. Jeff was named as the 2011 recipient of the Institute of Classical Architecture & Art's Arthur Ross Award for Artisanship, the 2014 New York Preservation League's Pillar Award, and the 2017 Historic District Council's Landmark Lion Award, in recognition of his contribution in the field of preservation. Jeff actively serves on the Association for Preservation Technology Board as Director-at-Large, Co-Chair Student Scholarships Committee.
An avid vintage car and musical instrument collector, Jeff is a bona fide musician who plays instruments from around the world in the band, TriBeCaStan.
Pages.
Projects.